Apparently, people hike up Mt. Fuji for fun, and not always for music festivals. If you're looking to shake your fist at the heavens and look down upon all of Japan from the heights of Fuji-san, you've come to the right event page. It's almost time for the annual FuJET Fuji Climb!
THE BASICS:
–Date: July 14th and 15th (Saturday-Sunday) Bonus: Monday is a national holiday, so you can just lie on your floor the rest of Sunday and all day Monday and ask yourself "Why did I climb a mountain yesterday?"
–Time:
Saturday July 14th:
Fukushima station (west exit): 10am
Koriyama station (west exit): 11am
Iwaki station: 12:30pm
Arrive at Fuji-san, 5th station: 3:50pm
Sunday July 15th:
Iwaki station: 5pm
Koriyama station: 6:30pm
Fukushima station: 7:30pm
–Cost: around 7-8,000 (based on last year's cost, includes bus to and from and onsen afterward!) The cost per person will lower the more people who come! Our bus has room for 45, let's fill 'er up!
–Money will be due around a month before, but we're still speaking with the travel agent on that. It may be earlier, we'll keep you posted.
–We will begin taking official reservations from 6pm on Sunday, May 13th to the FuJET email. Clicking attending on the facebook event doesn't mean you have signed up!
–Basically it's an overnight climb to the summit of Mt. Fuji to see the sunset.
THE BUS:

We will be taking a coach together to and from Fuji. The bus makes stops at JR stations around Fukushima. We are still getting this squared away, but I promise exact details will be given far in advance so you can plan it out. Please note that the bus works on its own schedule. If you are not at the bus at pickup, you will have to find alternate transportation! Also, if you pay a deposit to reserve a space on the bus, you will be paying for the bus. That is, if we get a spot for you and you don't come, you still have to pay your share! That way, no one's paying more than they were initially told.
THE CLIMB:

The climb starts Saturday evening and takes several hours. Sunrise for July 15th is around 4:36. It's pretty much guaranteed to be mind-blowing. We'll have around 9 hours to get to the top, and the ascent takes between 5-8 hours for most people. The takeaway from that is we don't have to push ourselves. That's not a great idea, take it easy. If you push yourself, you're gonna have a bad time.
So, Fuji is a mountain. And hikes are hard work. However, Fuji is totally open to non-experienced hikers like yours truly. All you have to do is be prepared and use common sense. We'll ask that people always stay in pairs in case you come down the wrong way or otherwise get lost. We'll be walking the Kawaguchiko route, which is the most popular and leads up the side of the mountain that faces the sunrise. The trail is well-marked even at night.
THE BACKPACK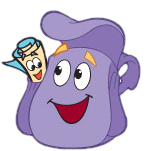 There are some things you should have with you to be prepared and climb safely.
Sturdy, supportive shoes (hiking boots would be best, but anything to support the ankle with good grip).
Rain-proof clothing (to go over your other clothes if needed)
Warm layers (Even in the summer, temperatures toward the top can sink below freezing at night)
Sunglasses/sunscreen (there is no tree cover and thus, lots of sun)
Gloves (nothing crazy, but you may have to use your hands on steeper sections, plus they'll keep you warm)
An extra pair or two of socks
A few liters of water
Food (or you can buy some here or there, at huge markup. CalorieMate and the like are good choices)
100 yen coins for pay toilets (don't pee on Fuji-san!)
Toilet paper
A few plastic bags for garbage, and also to sit your butt on.
Flashlight (or you can buy a fancy head-lamp, fancy pants)
Camera/cell phone (pics or it didn't happen)
That's all for now! We'll add more specific information as the trip gets closer. For now, get your hearts and minds ready to be thoroughly blown (but seriously, no one's heart blow up, okay?)
What you need to do now: pencil in 6pm, Sunday May 13th into your diaries to email in to get your place!! We have a maximum of 45 spots.
The price isn't quite final yet, as soon as it is, I'll put it up here. Please furikomi to:
Bank Name: Yuucho Ginko
Branch Number: 828
Account Type: Normal(普通)
Account Number: 1232207
Account Name: AJET FUKUSHIMA
And as always, contact either me or Liz if you have questions/concerns/comments/death threats (Liz).
Me: sisyphusmustbe at gmail.com
080-1692-7242
Liz: elizabeth.ekers at gmail.com or elizabethekers @ ezweb.ne.jp
090-7565-4472