December 2017/ January 2018 The Lucky Island Events 
Name: Emi Flamenco Academia Recital
Date: Sunday December 10th
Area: Koriyama
Time: 15:30 start time
Address: Koriyama Culture Center, Middle Hall
1-2 Tsutsumishitamachi, Koriyama, Fukushima Prefecture 963-8878
Details: Enjoy the sounds of the guitars, singing and dancing performed.
Price: 2500 in advance, 2800 at the door.
Website: http://www.redstory.jp/event/flamencofes2017.html
---
Name: Pipe Organ Christmas Concert
Date: Sunday December 17th
Area: Fukushima
Time: 14:00
Address: Fukushima City Concert Hall
1-1 Iriecho, Fukushima, Fukushima Prefecture 960-8117
Details: If you enjoy Christmas carols and Christmas altogether, come and join this beautiful concert featuring the Fukushima Third Elementary school music department.
Price: 500
Website: http://www.f-shinkoukousha.or.jp/ongakudou/?page_id=3#p-15591
---
Name: Yanaizu Naked Man Festival
Date: Saturday January 7th
Area: Yanaizu
Time: 20:00
Address: Enzoji Shrine
Jikemachiko-176, Yanaizu, Kawanuma District, Fukushima Prefecture 969-7201
Details: Every year, the men of Yanaizu brave the snowy, Aizu weather wearing nothing but fundoshi and compete to climb a rope and reach a bell hanging at the top. Whether you participate or just watch, it's sure to be an interesting event you won't want to miss!
Website: https://aizumonogatari.com/event/102.html
---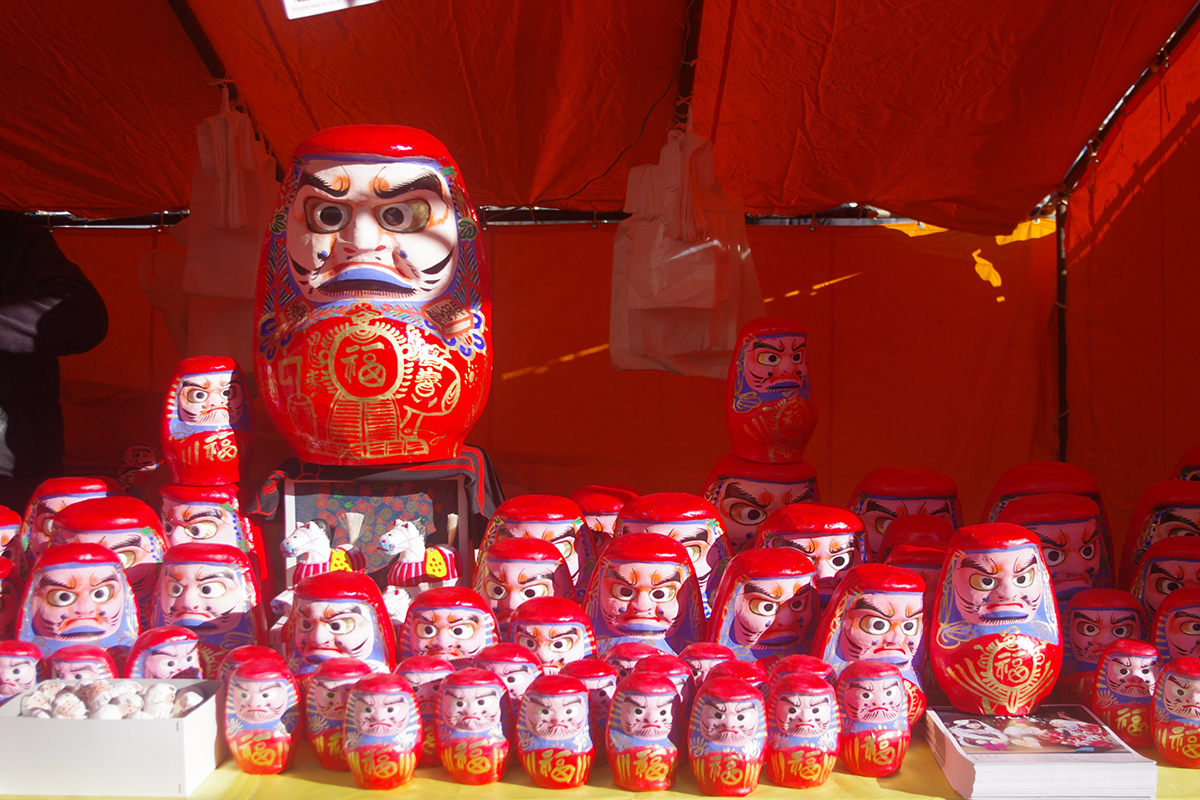 Name: Miharu Daruma Festival
Area: Miharu
Date: Sunday January 21st
Address: Matsuri Street
Details: On January 21st (Every year, the 3rd Sunday in January) daruma will line the streets of Miharu to bring luck for the coming year. Visitors to the festival can buy their own daruma, or just observe the different shapes and sizes of the daruma displayed along the street.
Website: http://miharukoma.com/event/104
---
Name: Tawara Festival
Date: Sunday January 14th
Area: Aizusaka
Time: 12:50
Address: 〒969-6543 Fukushima Kenuma-gun Aizusaka-machi character Shiji Nijiru 3650
Details: Would you like to participate in the pulling of a bale of rice and pray for future good harvest and fortune? Well you can in this festival. You can also pray to be disease free and no suffering for one year. Application deadline for participation is December 22nd. Of course, you can just go and observe.
Website: http://aizubange-kanbutsu.jp/